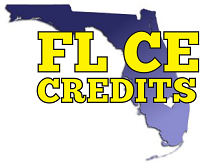 Do you need Florida CE Credits?
ALL CE'S NOW 15% OFF FOR OUR SPRING SALE!
We are actively recruiting adjusters for daily and catastrophic events!
Contact us immediately for information on upcoming training opportunities!
---
Mission Statement
N&C Claims Service, Inc. is committed to provide professional quality service while maintaining a family owned environment. It is our belief our owners and management should be available to both our clients and their customers. As we move forward building strong relationships with our clients, it is our philosophy to provide the best possible service, while maintaining a controlled growth program. Our firm will not take on additional clients if we are not fully prepared to provide the quality service our clients are accustomed to. Our Catastrophe Team has many years of experience in all types of losses. We are dedicated to providing immediate, "on location" service wherever the catastrophic event occurs. Our Daily Adjusting Team has many years of experience handling a variety of claims. Our growth has been a direct result of our clients wishing to use our services in various areas of the country. Our Training Program is constantly updating and improving our adjusters' knowledge and skills to provide our clients with a work product of the highest standards. Our custom tailored, online claims management system allows our clients to easily interact with our office, and each adjuster, during the entire claims process. We look forward to assisting your needs whenever you should call upon us. Today, N&C Claims Service, Inc. assists its clients nationwide for all daily and catastrophic claims handling.


Nick Ierulli
President
N&C Claims Service, Inc.
---
Storm Prediction Center (SPC)
Current Activity Chart