Company Information
NOW CELEBRATING 25 YEARS IN BUSINESS
Company history
Owner and President Nick Ierulli began N&C Claim Service in 1990. Since 1990 our company has serviced numerous storm locations throughout the country. Over the years, beginning with Hurricane Andrew and through the California Earthquakes, ice storms throughout the North, and culminating with the 2009 Hurricane Season, N&C Claims Service, Inc. has provided catastrophe and daily services to numerous Insurance Carriers nationwide.
Having incorporated a "Family Owned" atmosphere throughout the years, N&C Claims Service, Inc. has retained its corporate philosophy of "EXCEEDING THE CLIENT'S EXPECTATIONS" through retention of long term employees, together with, the incorporation of the latest industry technologies. Our firm is separated into two divisions, Daily Claims and Catastrophe Claims. Our Daily Claims operation consists of a full adjusting staff working property, casualty, autos and investigations. With our custom tailored online claims management system, which allows adjusters, managers, and clients to seamlessly integrate and communicate throughout the claims process, we believe we are positioned as a leader in the claims industry.
2017 Brochure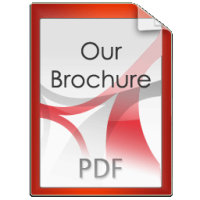 corporate affiliates
To become an affiliate with N&C Claims Service, Please contact Nick Ierulli at (888) 295-9477.